IF YOUR SOUL WAS STIRRED,
my heart is warm
Both speaking and listening are ways of creating and recreating. They help us leave behind expired ideas that hold back our businesses, our potential, and our creativity.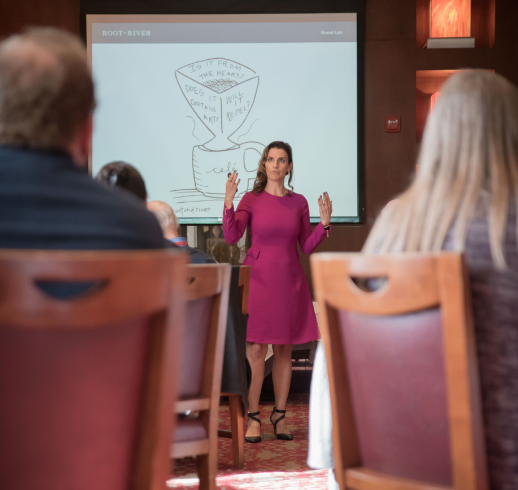 IN THE EXPERIENCE
I was moved
As curious humans, we need to see, hear and experience another's ideas. We need moments that shift us out of our limiting thinking, challenge the stories we tell and conceive of new versions of ourselves.
I relish the chance to connect with and speak to audiences looking for soul-stirring ideas and practical takeaways.
TOPICS I NEVER GET BORED
PRESENTING ON:
Unblocking Creativity for Business Velocity
Methods for Leading Undivided Lives
The Power of Language
Creativity is Business Bad-assery
Self-Care for the Busy People
Marketing as a Creator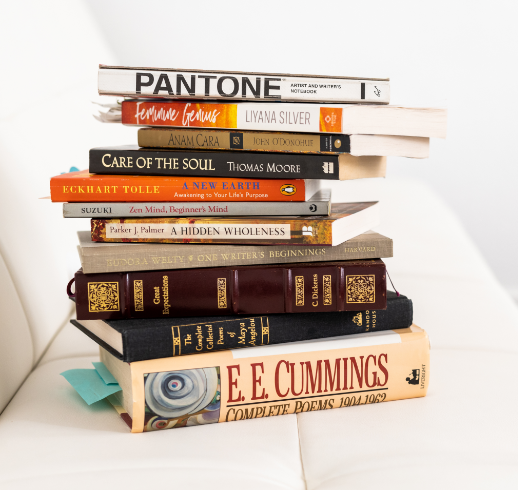 BEYOND A
speech
I always integrate art, love to engage in conversations with audience members, and look to include interactive exercises so we can apply what we are uncovering together.
I'm available for keynotes, workshops (I love workshops!) and panels.