What Defeat Has Taught Me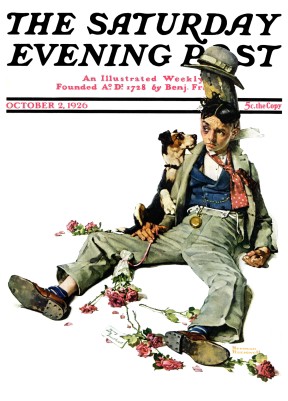 6 Ideas I'm Carrying Forward
A good friend recently asked me what I learned in 2017 that would be most helpful in the coming year.
It got me thinking about the way I lived in 2017, the lessons I learned, the detours I took, and how I wanted those experiences to inform the year to come — sure to present its own set of failures and low points.
I started with the low points. I tend to.
Not because I'm a pessimist, but because I'm an optimistic realist who knows it's in the moments of defeat that learning always begins.
In examining the moments of doubt and wondering, wandering and recalibrating, here's what I learned about myself, which is the basis of all deep learning.
Luckily for me, I had lots of said doubt, wondering, defeat and thus, learning.
Whether in the form of words I couldn't take back, opportunities that passed me by, endeavors that failed or failures of action, I was able to see, in looking back, what got me through.
I had six core learnings.
When you have enough, you are blessed. This past year tested my resolve toward facing a lack of abundance. Quite frankly, I've lived a lot of my life in abundance. I'm a middle class American — of course I had. Not always, but more often than not. At first, early in the year, I tended to panic when the abundance I was used to thinned, waned, noticeably shrank. Through some reading, reflection and surrender, I realized that if we had enough, that was something. I held on to the idea of enough. Barely enough counted. Enough but no left over counted. Enough to make it through this week — counted. Enough because of the goodness of others counted. And in those moments, when I thanked God and the universe for somehow always seeing us to enough, I also realized we had way more than enough love, faith and courage to sustain. And that was what was really important after all.
Faith is the most important thing. What matters is not if you can do the thing you want to do. What matters is that you have the faith that you can do the thing you want to do. What matters is that you believe, regardless of a murky path in front of you, regardless of a temporary loss of direction, and regardless of a persistent quandary is that you have the faith to do the thing you want to do. That's it.
Practice makes perfect. I always sort of wanted practice to be fun and full of little successes. But it's not, which I used to hate. Hate or love, practice is messy. And it is full of imperfection and mistakes. But that's going to be how you get better. So put in the failure, accept the humility, own the errors and go practice. Go be imperfect a bunch. At the end of it, you'll be a more perfect union — and a more excellent person. This is true of life, relationships and work.
Everyone has something to teach you. We do not just learn from the people who we love and who love us. We aren't always granted luscious lessons from warm and fuzzy people who inspire us. Nope. The haters have so much to teach you. The people who disappoint you have more. The people who completely agitate you are a mirror to something inside of you that you have not yet faced and overcome. They have the most to teach you. Open up and accept to begin learning. Also, and for extra bonus points: the version of yourself who you are most disappointed in: they have something to teach you, too.
Tell everyone what you believe. In my work as the co-founder of the intrinsic branding practice, Root + River, we teach our clients to always tell people what you believe when they ask what you do. So, to be sincere in that advisement, I tell people what I believe when they ask me what I do. This was not easy at first. It isn't for our clients, either. But more than two years into this endeavor, I've consistently told people what I believe first. And guess what? It works. What about it "works?" It begins conversations. It removes the superficial conversations from your life. It opens people's hearts and it makes me memorable. It also feels right and true. Try it.
Nurture your friendships. Deep, abiding friendships based on truth and love will sustain you. If you are feeling sorry for yourself, alone, abandoned, unsure, confused, lonely, regretful, do this. Think of a friend. Think of them deeply. Empathize with their plight. Reach out to them. Extend the hand of empathy, compassion and friendship to them. Invest whatever little you have at that moment to a friend. It will come back to you. I promise. These connections are more precious than most of your tangible treasures.
In this year, I will continue these practices, even as I dive deeply into the new experiences I am presented with, but also return in precious time to these truths. Because sometimes what's more important than a resolution or a theme is the river of doing something good for you, again and again.
That's what makes for the passage of time, and the reflection of our work here so rich.